National Education Society (R)





News

Welcome to knmnc.edu.in

National Education Society ®, Shivamogga is a registered body, established in 1946 by the freedom fighters and philanthropists of Shimoga District. Their selfless dedication and vision and concerns of these personalities found expression, especially, in the field of education. Their services and contribution in the field of education have earned them a formidable but a well-deserved reputation as educators par excellence...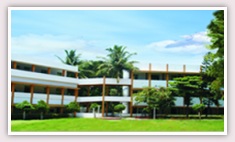 Message
I am extremely happy to welcome you to Kamala Nehru Mermorial National College for Women which was started exclusively to provide education to women, way back in 1965. The college offers B.A., B.Com., and other professional courses to empower women & make

them self-reliant. All those who have left the portals of learning are well placed and have been actively...


Office of the Principal
Kamala Nehru Memorial National College for Women
K. T. Shamaiah Gowda Road,
Shivamogga - 577 201. Karnataka State.

Phone : + 91 - 8182 - 272164
E-mail : knmnc1@gmail.com
Categories
Contacts









Copyright © KNMNC 2014, All Rights Reserved
Best viewed in 1024 X 768 resolution with MSIE 7+