National Education Society (R)





News

About KNMNC

National Education Society is a registered body, established in 1946 by the freedom fighters and philanthropists of Shimoga District. Their selfless dedication and vision and concern found expression, especially, in the field of education. Their services and contribution in the field of education have earned them a formidable but a well-deserved reputation as educators par excellence.

N E S has, as part of its educational endeavor, laid an emphatic thrust on women's education & Kamala Nehru Memorial National
College for Women has been the pioneering educational institution set up at the UG Level exclusively for women's education and empowerment. Kamala Nehru Memorial National College for Women has been the first and the only women's college in the entire Malnad area, till recently.

The foundation stone of the college was laid in 1965 by Sri. Lal Bahadur Shastri, former Prime Minister of India and the building was inaugurated by the poet laureate RashtraKavi Kuvempu in 1975. This exclusive women's college which started with a modest student strength of 32 has now grown to its present position of educating 1100 students. The college offers BA and B.Com degree courses, which are affiliated to Kuvempu University.

"If you educate a boy, you educate an individual, but if you educate a girl, you educate a family".

Academically, the college has been maintaining an excellent record; apart from rewriting records in co-curricular activities like sports, culture, NSS, NCC, Theatre and short films. The college has been designing student centred unique programmes, interactive sessions with achievers, Seminars and workshops for updating both learning and teaching skills. Much sought - after job oriented courses are successfully functioning in the college. To add one more feather to the cap, The college started English as an optional subject in 2005 for the Arts students.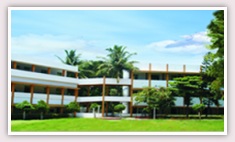 Categories




Copyright © KNMNC 2014, All Rights Reserved
Best viewed in 1024 X 768 resolution with MSIE 7+