National Education Society (R)





News

Vision and Mission Statements
Our college being the only women's college special emphasis is laid on gender sensitation and conduct programmes related to such issues to inculcate socia, personal, ethical and cultural values among the students.
| | |
| --- | --- |
| | cope with the technological and social transformations that are taking place at break-neck speed. |
| | empower women students with entrepreneurial skills, rational and divergent thinking and creativity in all walks of life. |
| | be builders of the family and nation on the strong foundations of moral, spiritual, ethical and cultural values. |
| | make them responsible world citizens with a global outlook. |
| | make the institution a trend setter in women's education. |
VISION
To prepare students to:
MISSION
towards realizing our noble Vision, our Mission is to:
| | |
| --- | --- |
| | combine competence and virtue. |
| | prepare skilled and intellectually equipped students who are able to contribute solidly to the progress of the nation. |
| | provide academic and research environment and extension services in the pursuit of excellence. |
| | create a supporting system for a bold and dynamic leadership. |
| | inculcate in students innovativeness, creativity, versatility and team ethics. |
| | create awareness and employment opportunities. |
| | |
| --- | --- |
| | The objectives are communicated by imparting knowledge and skills through traditional, non traditional teaching and students' participation in the learning process. |
| | By creating opportunities for imbibing lasting values of discipline, leadership, scientific approach through service and questionnaires, human values by sensitizing the students to the special problems through programmes. |
| | By creating a guidance and a placement cell, we organize skill development and personality development programmes by inviting experts in the area to interact with the students. We also invite and associate ourselves with companies and organizations to create awareness, Job interviews and employability. |
| | Counseling the stakeholders in academic, personal and career matters by organizing programmes that would create dynamism and entrepreneurial initiatives in them. |
| | Through evaluation and monitoring the quality of the students by assigning a section of stakeholders to the class mentors whose duty it is to observe their performance, attendance, interest in the subjects of their study. |
| | By organizing programmes that enhance and update the skills of the teachers and the students. |
| | To encourage students to actively participate and involve themselves in sports, literary, cultural activities and programmes through NSS, Rotaract NCC. |
| | To convey the vision and mission of the institution, the stake holders are constantly made aware of them in the following manner. |
Objectives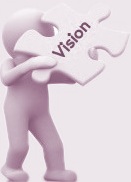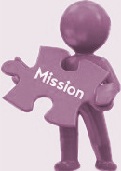 By displaying them prominently at the entrance of the college and in the library.
By printing them in prospectus and wall magazine and in the college magazine 'Abhivyakthi'.
By giving importance to it by printing it as the handouts or brochure whenever such an occasion arises.
Through website.
During the orientation programmes and reminding the students through interaction with the
stakeholders.
Categories



Copyright © KNMNC 2014, All Rights Reserved
Best viewed in 1024 X 768 resolution with MSIE 7+