National Education Society (R)





News

Placement Cell
Headed by a senior faculty personnel and with an aim of fetching lucrative placements for all students, a dedicated placement cell has been set up. Efforts of several HR experts have gone in deciding the strategies for the working of this cell so as to deliver the best to the students. KNMNC strongly believes that it is their prime responsibility to make sure that all the students get placed in a good organization. All students are bound to reap the benefits of a strong liaison maintained by KNMNC with different organizations. There is constant interaction between the students and the placement in-charge throughout the programme. The placement cell conducts various talk sessions with experienced career advisors to keep the students abreast of the various avenues available for them.
Special grooming sessions are conducted wherein communication skills, presentation skills, physical grooming and corporate dressing issues of students are addressed apart from seminars, guest lectures & career conferences. The cell conducts a lot of in-house mock interviews that helps in identifying the students weak areas. Mock interviews give a clear cut direction to the faculty as to which aspects of a student requires special attention. Placement cell is committed to utilize its diversified & strong industry links for the placement of students in prestigious organizations.

The college has carrier guidance and placement cell which was started in 2007. Besides, the college also organizes career oriented programmes of instruction to make students more aware and keener. The college in association with Rotary and such organizations organizes, job meals where MNCs setup their offices to make selections for their companies.

Campus interviews are also conducted (foreg., Exchange),, earn while you learn scheme is also conducted for the benefit of the students. Special exhibition regarding career and job opportunities is organized in association with the University Employment Bureau.

Carrere development programmes are designed/ conducted and many well-known institutions are allowed to conduct interviews and selecetion trails on the college campus. MOU is made with BPO in shimoga called Cambridge Solutions. Infosys campus interview has been conducted every year. Six students have been selected this year.
Students who were selected in Infosys campus selection during 2013-14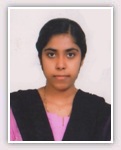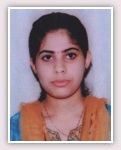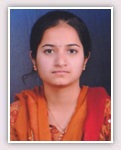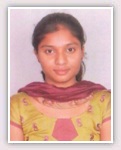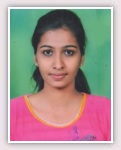 Nadiya khanum
III BCOM 'A' Sec,
Navya. A. M
III BCOM 'B' Sec,
Suparna. S.
III BCOM 'B' Sec,,
Sushma.
III B. A,
Vinuta. S. T.
III B. A,
For more information please contact

Prof. P. M. Sachidananda Swamy
Placement Officer,
Kamala Nehru Memorial National College for Women
Shivamogga
knmnc1@gmail.com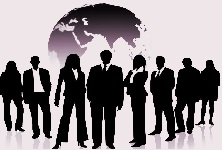 Categories



Copyright © KNMNC 2014, All Rights Reserved
Best viewed in 1024 X 768 resolution with MSIE 7+